ACTIVITIES
School
Back Doping: investigation above all suspicions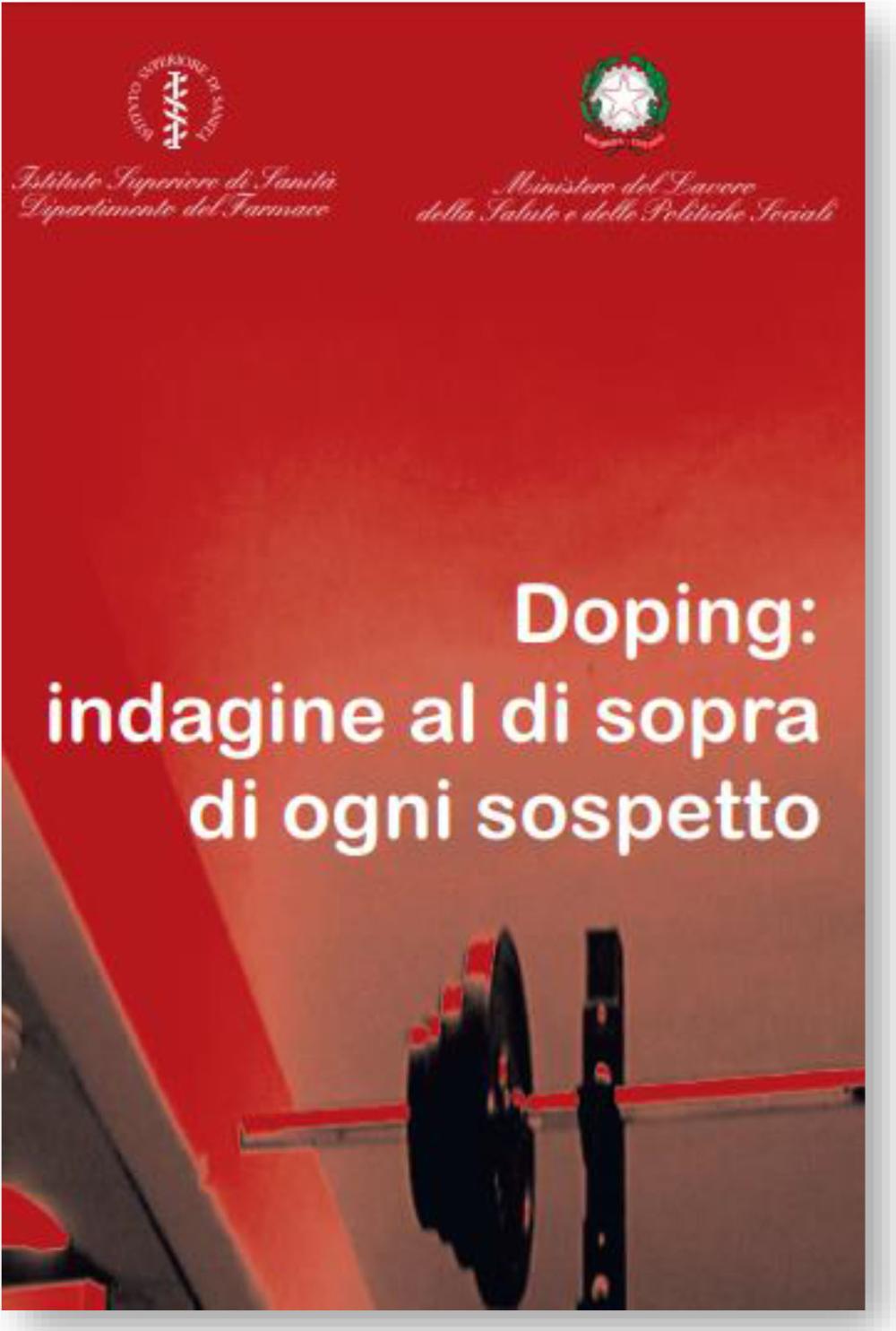 A DVD-Video containing a docufiction (a combination of a documentary and a fiction) and a text designed to facilitate the use of the video. In addition to the testimonials collected in the video which, on their own, offer food for thought on the issue of doping, the text gathers useful information on the subject matter dealt with and suggests teaching methods to facilitate the use of the video.
Target: lower and upper secondary school students and teachers.
Product: multimedia
Developed in 2011 and still available. Several thousand copies have been sent to anyone requesting it. Researchers are available to present this resource in schools.
Organization of Reference: National Centre for Addiction and Doping
Contact person: Roberta Pacifici
---
Vocabolario Scuola
ISS per la scuola
Stili di vita
---