ACTIVITIES
School
Back Well-School-Tech: multimedia tools for psychological wellbeing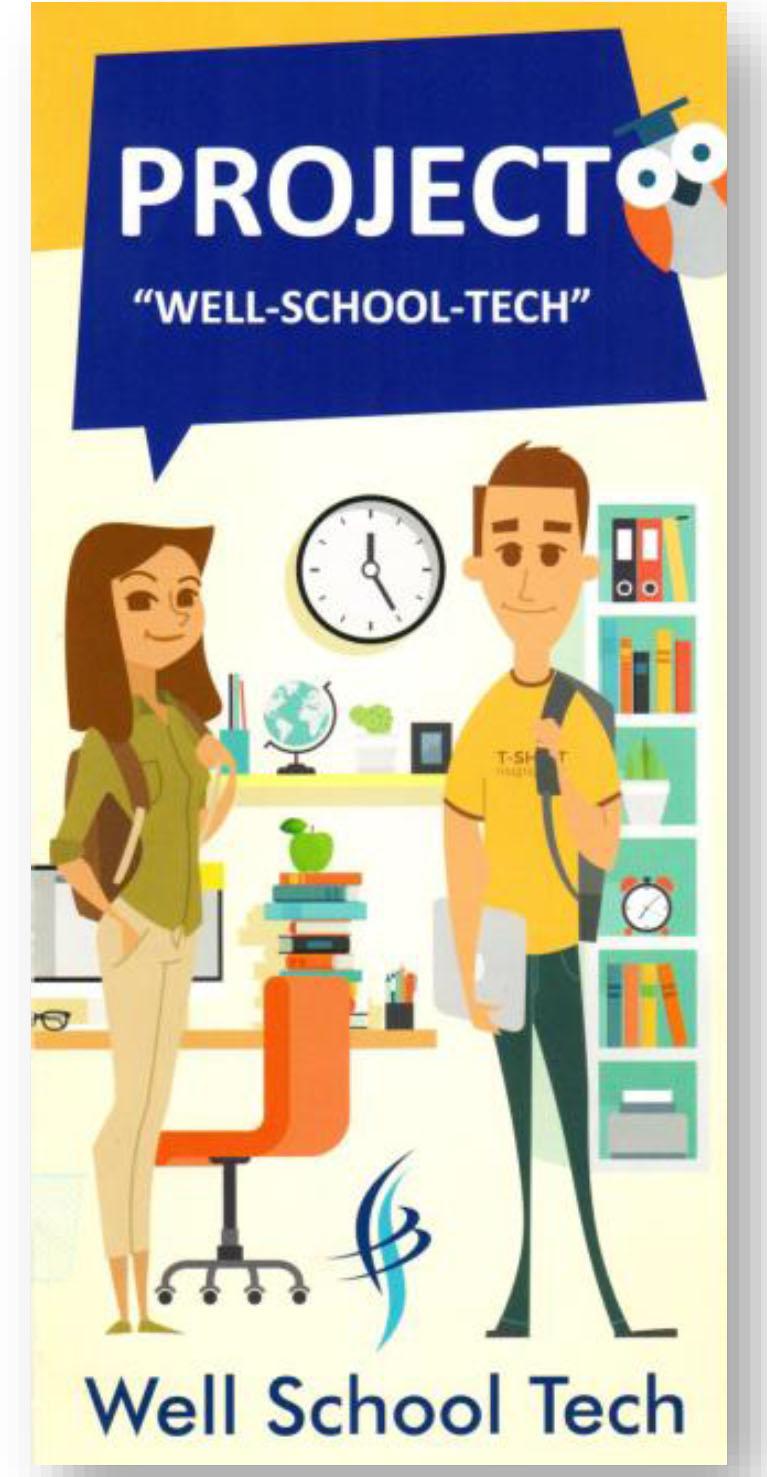 Well-School-Tech, an Erasmus+ European project, has produced a revision of good practices for the promotion of students' mental well-being with the support of teachers (shared among the countries involved in the project: Bulgaria, Italy, Lithuania, Poland, England); providing students with multimedia educational tools to improve some personal and social skills; providing resources for teachers to facilitate learning for different groups of students through the use of new technologies and teaching approaches. As part of the project, a multimedia platform was created to promote life skills to improve the psychological well-being of students.
Target: lower secondary school students and teachers.
Products: digital and multimedia material from the platform: http://app.wellschooltech.eu/
Multimedia platform
A resource to be used with students in the classroom for the purpose of acquiring useful skills to improve psychological well-being, focused on the following topics: effective communication, problem solving and self-esteem building. Through these skills students will be able to communicate their feelings in an assertive and conscious manner, use problem solving strategies to overcome problems and manage anger and aggression. By entering their name and age, students can use the platform and practice the following skills: making decisions, managing anger and aggression, resolving conflicts, building self-esteem, collaborating and working in groups, managing stress, communicating effectively, being empathetic. The meaning of each skill is explained and students practice by using videos, tests and exercises.
Created in 2016, it is used by 283 students in the 5 countries involved in the project. Currently available.
ISS researchers are available to present it in schools.
Organization of Reference: Reference Centre for Behavioural Sciences and Mental Health
Contact person: Antonella Gigantesco
---
Vocabolario Scuola
ISS per la scuola
Stili di vita
---