ACTIVITIES
School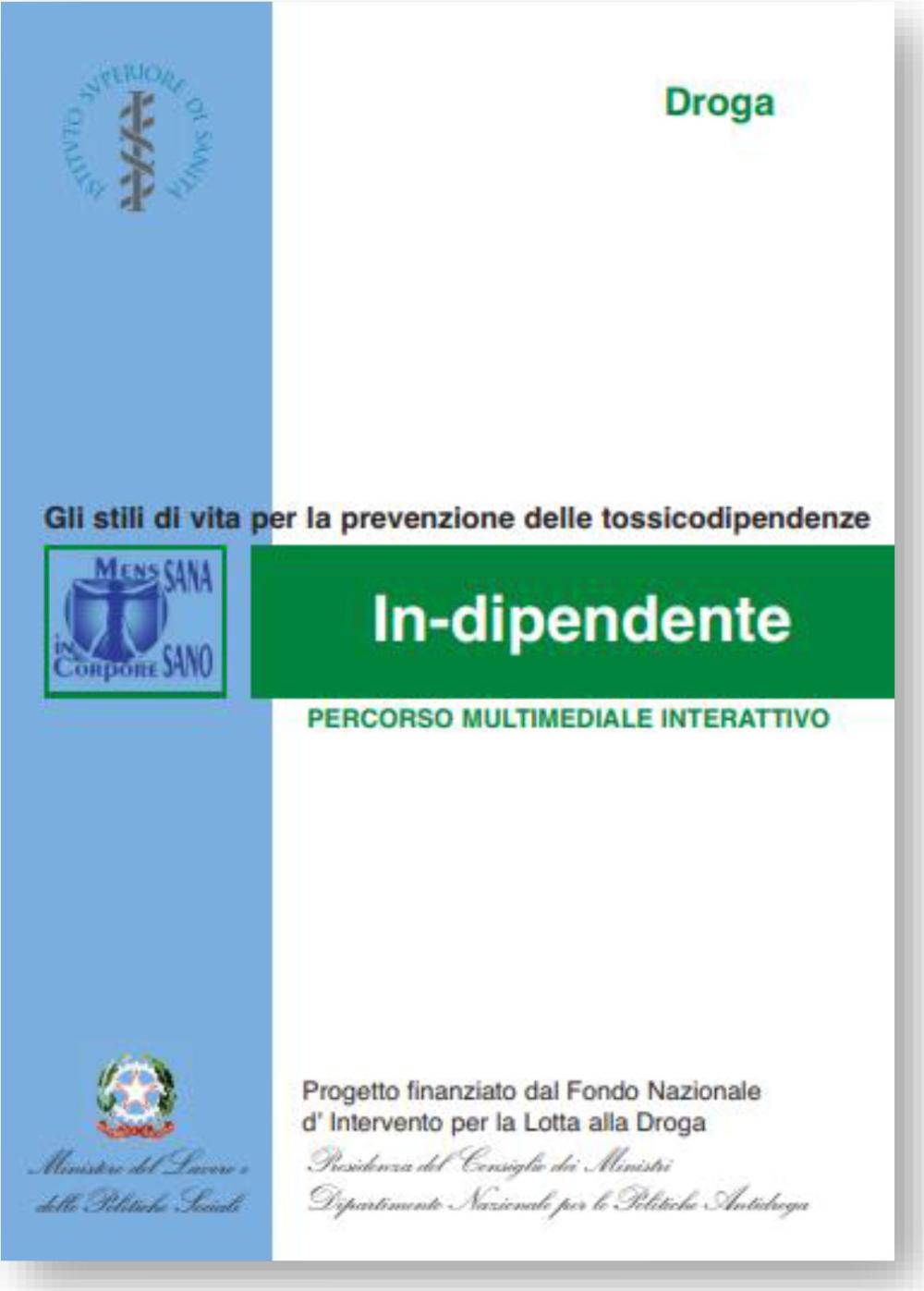 Multimedia kit for schools on the issue of drug addiction. It contains:
In-dependent – an interactive multimedia course
2 films (Radiofreccia and Story of P.)
In-dependent CD
CD on the use and abuse of legal and illegal drugs
Guide for the performance of research work, containing a flexible course, customizable by teachers, with important information on the issue of drugs and drug addiction.
The manual shows how to use the material in the kit which can be used totally or partially and managed by teachers according to their personal or their students' needs.
Target: lower and upper secondary school students and teachers
Product: printed and multimedia
Developed in 2005, several thousand copies have been delivered to anyone asking for one.
Currently out of stock.
Organization of Reference: National Centre for Addistion and Doping
Contact person: Roberta Pacifici
---
Vocabolario Scuola
Stili di vita
ISS per la scuola
---