ACTIVITIES
School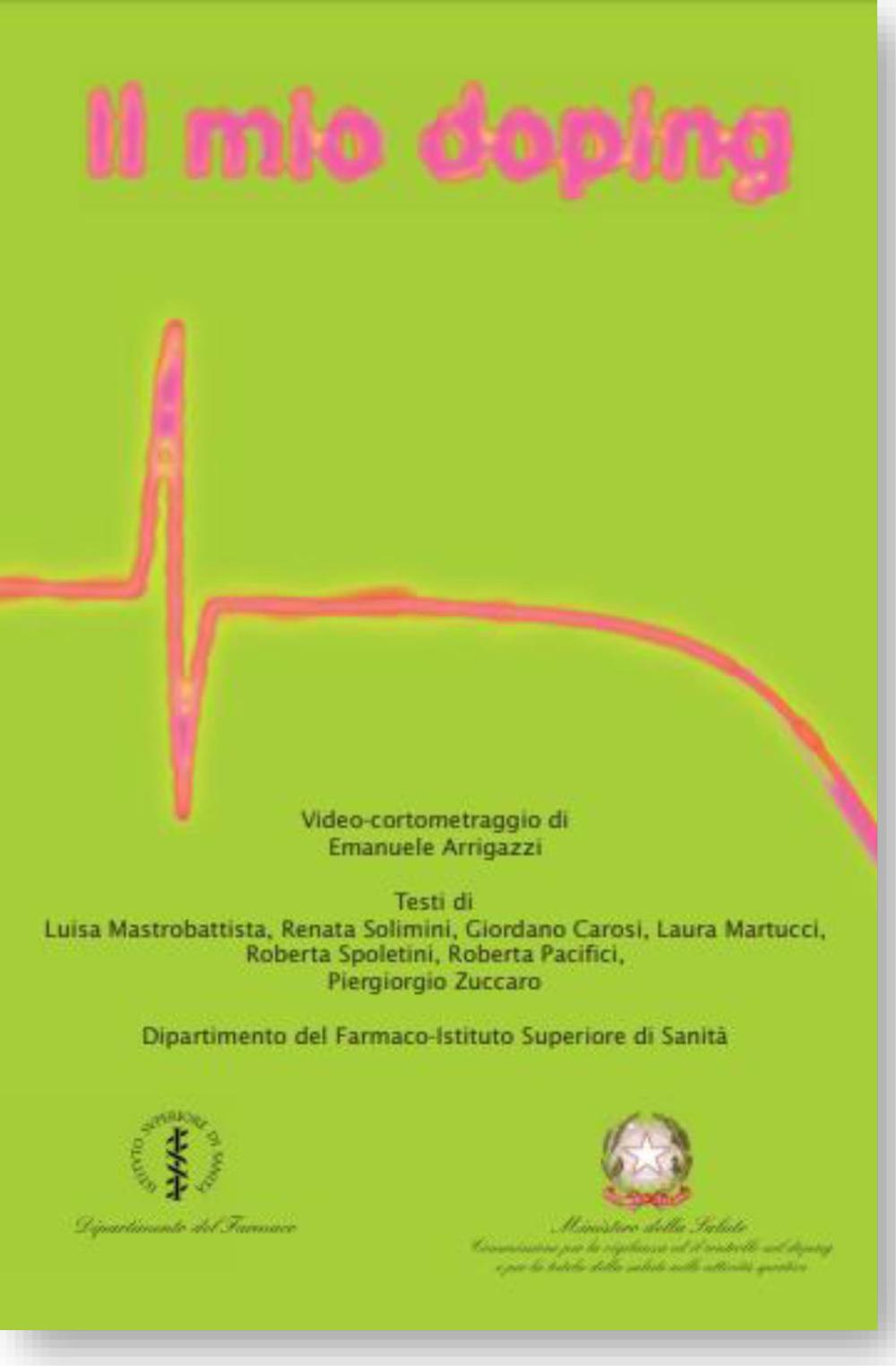 A DVD-video containing a short film video on the issue of doping and a text written to facilitate the use and understanding of the video and to provide useful information on the subject.
Relevant phrases were stressed in the screenplay of "My doping" in order to highlight some of the many facets of the phenomenon and provide useful information on each one of these aspects to clarify the terms of the problem. Even if "My doping" in and of itself offers much food for thought, it can be incorporated into a much broader educational project.
Target: lower and upper school students and teachers
Product: multimedia
Developed in 2011, it is still available. Several thousand copies have been delivered to anyone asking for it.
Researchers are available to present this resource in schools.
Organization of Reference: National Centre for Addiction and Doping
Referente: Roberta Pacifici
---
Vocabolario Scuola
Stili di vita
ISS per la scuola
---